Cambodia or Bust!
November 15, 2018
Little girls have the cutest voices, high-pitched and sometimes a little squeaky. My sister has always been petite, her long straight brown hair and little girl bangs that fell perfectly above her eyebrows. Prissy is how she was described as a kid. With every ounce of sass a toddler can muster, her first word, probably directed at her older brother, was "be-HAVE!"

From the time she could talk, my sister would tell people she was going to be a missionary when she grew up. True to her word, she did a year-long missions internship in high school and debated on returning for a second year as a paid coordinator.

Her career led her into the world of non-profits and her love for all things missions and overseas continued to grow. She even married a man in the same field of international work.

Over the years a few tiny possibilities have surfaced for her family to move overseas, but none took root. In my heart I knew her time living in the U.S. would not last forever. It's one of those things you try not to think about because as hard as it is to live on opposite sides of the same country, at least we were connected by land. It doesn't seem so far when you're functioning on the same cultural level, closer time zones, and communicate via cellular data.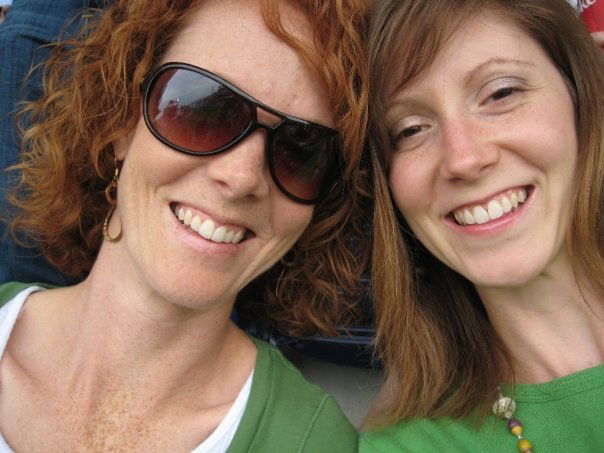 This year it happened.

An offer for her husband, Brandon, to interview for a country director position in Cambodia. I think we both knew the outcome before it was announced.

Like so many moments in life, you learn to be happy and sad at the same time.

I prayed for Emily and her family as unselfishly as I could manage. I want them to be successful and follow their passion to help people in underserved countries have better lives. I want them to experience other cultures the way I wish I had done, but will probably never do.

Patiently Emily and I waited through the process World Relief had created to determine the best person for the job. Her attitude was the best and she explained their approach saying that she and Brandon didn't feel a resounding "YES!", but they knew there would be a lot of smaller "yeses" along the way.

Yes to each interview.
Yes to selling their house.
Yes to telling other family and friends about their journey.

They would see how far these small yeses took them.
The group email hit my inbox. The title didn't give it away, but I knew what I was going to read. I didn't open it right away. I couldn't. When I finally got the nerve to read Emily's words, it was what I expected.

Cambodia or bust.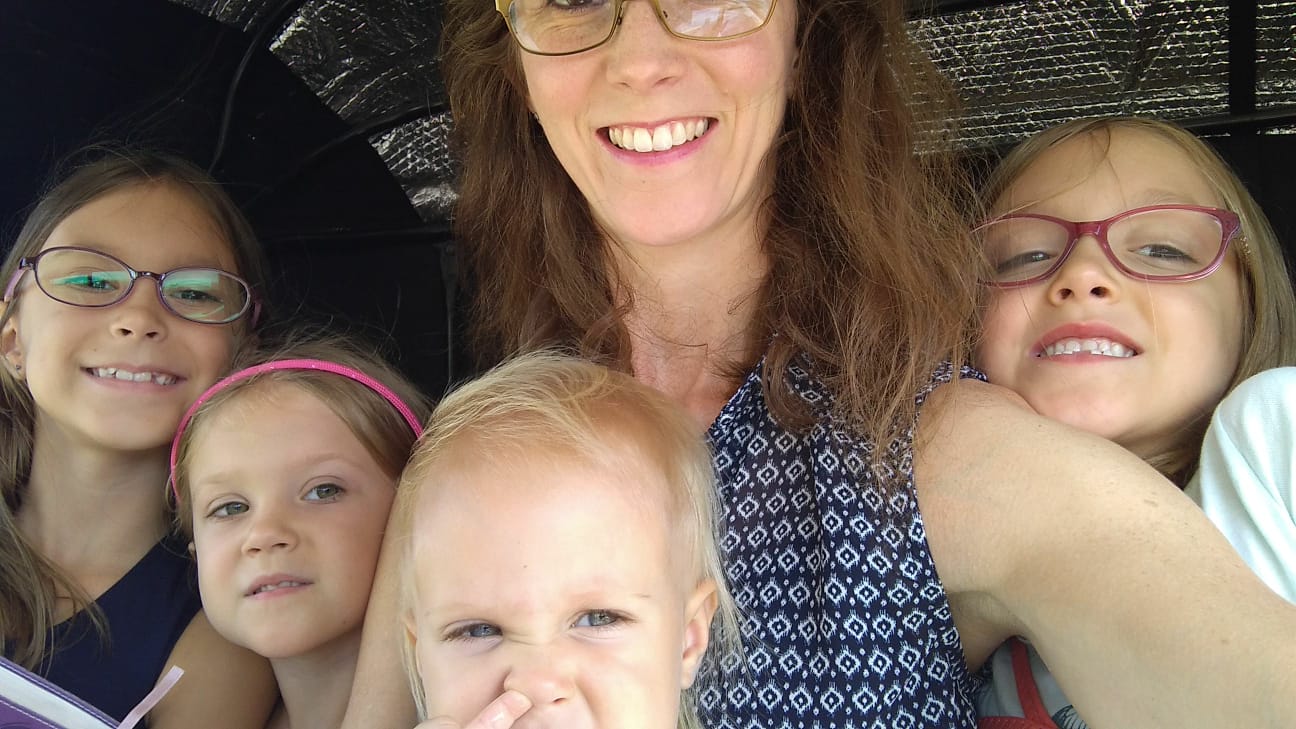 In the tuk tuk
Even though I had spent two months preparing my heart, the news left me sitting in shock.

I didn't get to be there leading up to her departure. I didn't get to say goodbye to my four adorable nieces. I didn't get to cry at the airport that early morning when they loaded up about three tons of luggage onto the cart at the check-in kiosk.

Emily and I are now separated by a 14-hour time difference. We have a small window of time in the morning where we can catch each other, usually by text, and the same opportunity in the evening. Each text message is now so much more precious than when it came from Baltimore. And like earlier today, a rare video call was missed and I am devastated.

Communication frequency is the same as when she lived in Baltimore, yet there is something I can't put my finger on about knowing she's not accessible. I used to whine about a six-hour flight to her city. If only that's all it took to reach her now.

Reminding myself we still share the same moon and the same sun lets my heart rest a bit. And I will get to visit every year, but only in the cool season because, well, I'm still very American.

I can not wait to get over there and meet the lizard who lives under the couch, ride in the tuk tuks that my nieces love and are still in awe that they don't need booster seats for transportation, and eat dinner on the sidewalk with hundreds of my newest Cambodian friends.

Being sisters is what keeps us connected to each other, regardless of where our dreams and passions take us. We are each focused on and committed to walking out the specific callings in our lives. I find peace in knowing I'm on the right path for me and she's on the journey laid out for her, even when it's sad to be so far from family.

She makes it look easy even on days I know it's not, so my heart is proud to call Emily my sister and watch her pour everything she has and is into this next season. You guys will rock Cambodia and make this look like a piece of cake. (Or at least sweet rice wrapped in a banana leaf.)