Once a friend asked me if I had received his email that apparently held something urgent. It was early Sunday morning and I remarked that I hadn't been in the office since Friday. He commented, surprised that I didn't see it on my phone. At the time, I didn't receive email notifications on my lock screen. I was a little frustrated that this person expected me to be available seven days a week.
Eventually I succumbed to the pressure of needing to see what was happening at all times. I gritted my teeth, dug my fingernatils in, and did my best to hold out, but I wasn't strong enough.
For years I obeyed the obsession to see every email as it was landing in my inbox. Sometimes the preview screen enticed me to visit the full text and disengage from whatever non-work activity I was doing (i.e., having some kind of fun or enjoyment; a "life" as they call it). Other instances gave me enough anxiety with just the first few lines on the notification to stress me out and preoccupy my mind for an unnecessary amount of time.
No wonder I haven't been an avid reader in years. I have too many partial conversations floating around in my head to focus on anything.
Stress comes in many forms and I think mine was partially due to the awareness of situations and needed responses without a way to actually solve a problem. When you read an email on a Friday night or Saturday morning, you're left with the tension for at least two days until further conversation can be initiated. Hanging in the balance is a rough place to live, holding the weight of so many questions for days at a time.
To say that I enjoy my job is an understatement. Like anyone else, I have my frustrations, but it's just because I'm a human working with other humans. When I'm on vacation I'm typically still available and make sure most people know they can reach me. Although annoying to the people I'm with, it has never bothered me. What I get to do is an extension of who I am and it's difficult to define that boundary. I love my life and my work.
Until it caught up to me.
My personality lends itself to being frustrated anyway, a great quality to have as a partner and leader. It's my daily battle and I found myself losing a lot more than winning. The truth was that there was nothing I could do about it. I found myself, for the first time ever, mentally and emotionally exhausted to my core. Wherever a person is emotionally and mentally, this is their current reality. Although I knew it was my own poor practice of self care that put me in this place, it was my reality.
To move forward you must start where you are. What an epiphany, right?
I scheduled a few days off work and knew that it had to be more than a couple hours laying around the house or going to a movie. It was time to get intentional with my rest.
Retreat was the only option. Pulling back from the front line was crucial, even if it meant feeling like I was creating a setback. Being the girl who never hesitated to say something like, "if you're not moving forward, you're digressing," retreat was a foreign concept. Strategy was going to be my friend if I was going to change my outlook and come back healthier.
I spent a week road tripping up and down the west coast alone. It was magical and I got everything and more I was hoping for. I pretended I was living out of my car, despite the Air BnB rentals I found in Ventura and Pismo Beach, plus my friend who let me crash at her house in Santa Cruz.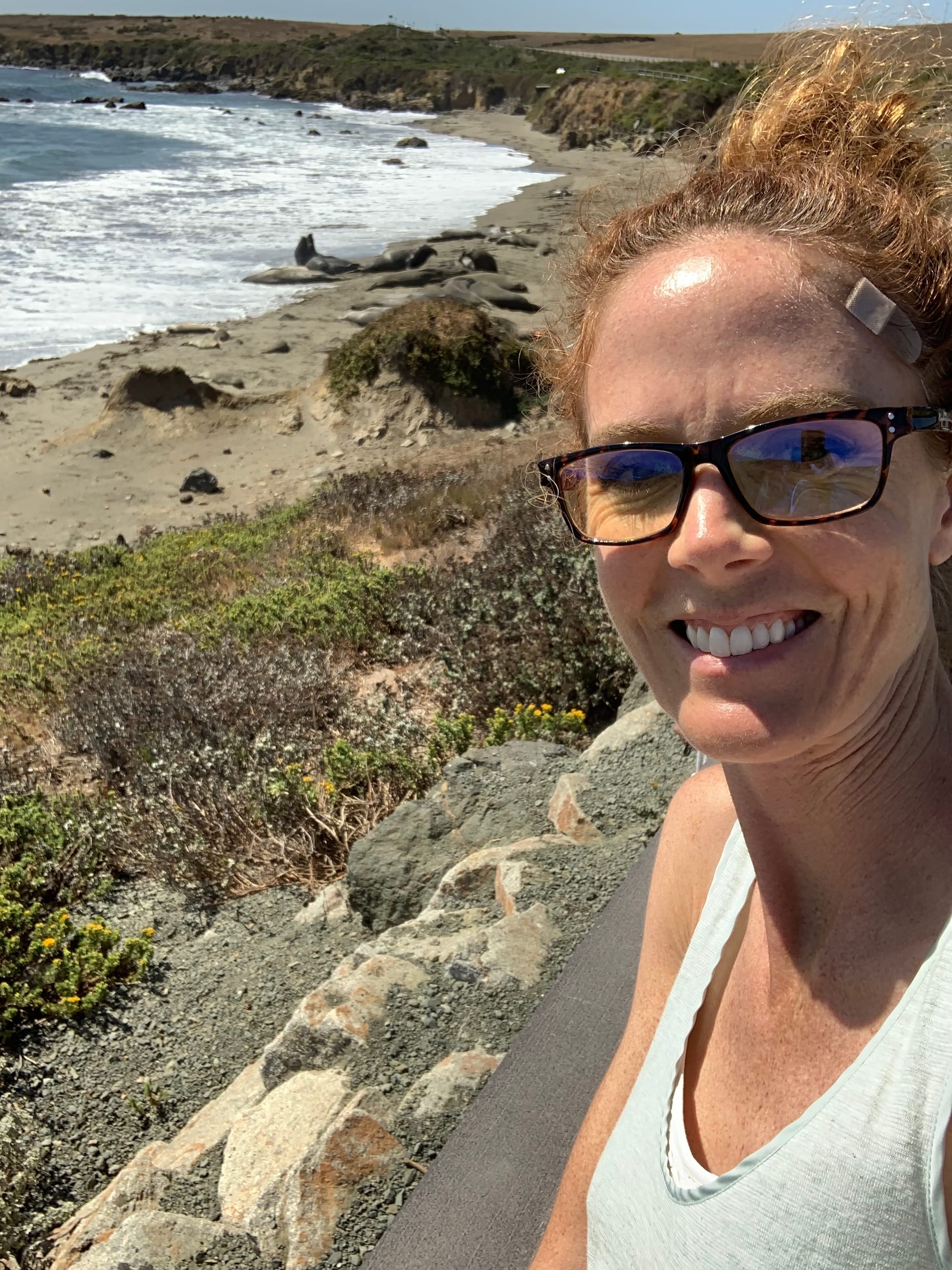 Near Pismo Beach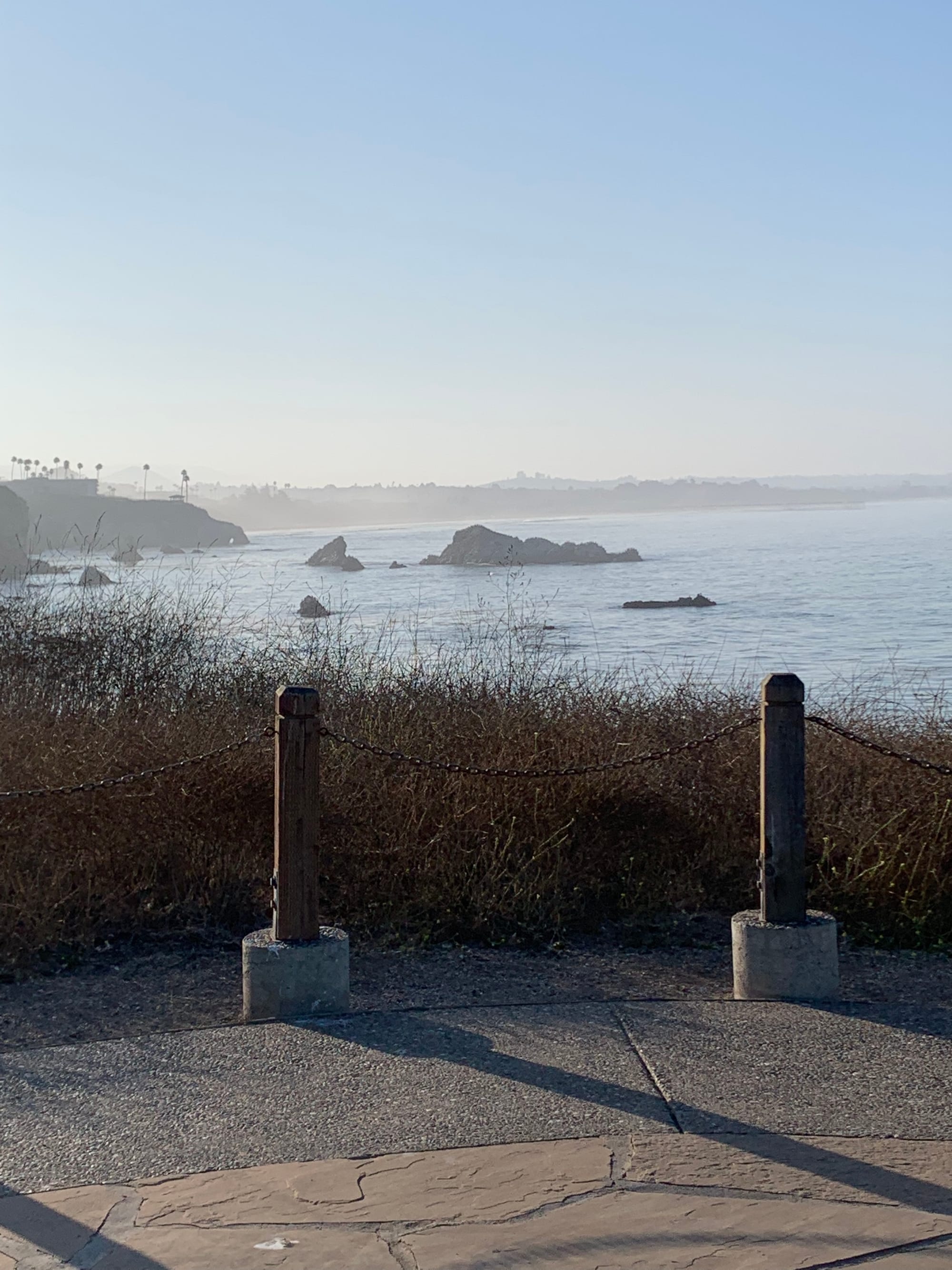 Near Big Sur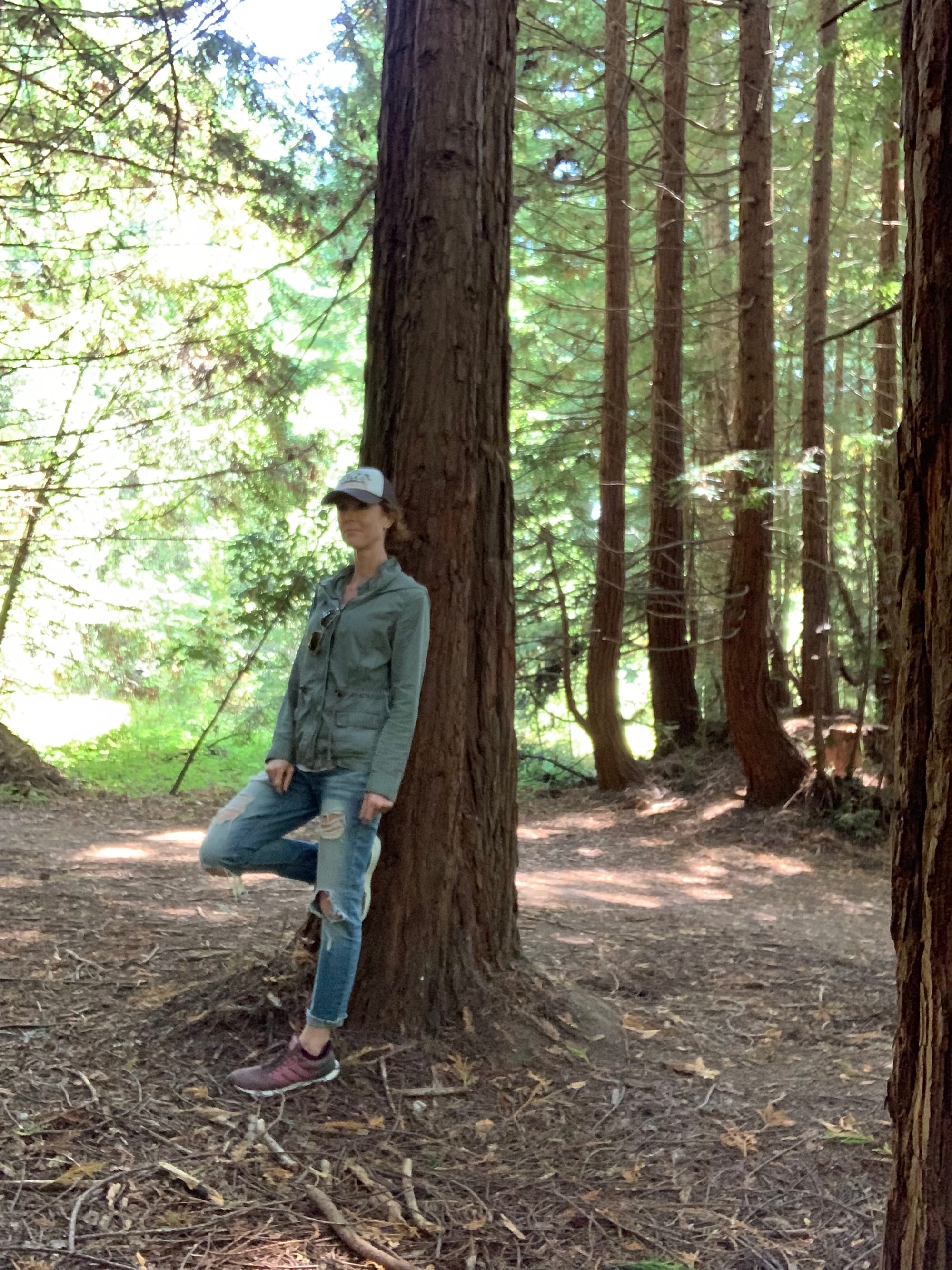 Aptos Hiking
Even if you don't get to escape for a quiet, solitary week along a majestic ocean view highway, perhaps these practices will help you find respite for an hour or a day.
Turn off your notifications.
Do it. I'm serious. Without the email notifications popping up every few minutes, it was as if work and the associated stress didn't exist. For the first time in years I was able to read and pay attention, to journal more than a few sentences without distraction, and be present without looking at my phone constantly.
Bustle, one of my favorite online publications, has a few more tips to disengage from technology.
Change up your modalities.
Usually I'm reading on my computer in the morning, then I switch to a digital journal. Temptation is too great to check a quick email or pop onto Facebook "just for a second". And because I knew my soul needed simplicity I stopped at the dollar store and bought a pen and a spiral notebook to track all my vacationing thoughts. I also brought a paper book. I love digital and it's efficiency, but there is something about marking up a paper book that is much more satisfying than highlighting and adding a digital note.
The downside is that you can't copy and paste from a printed book. Once I did put two fingers close together on a printed page and moved my fingers apart in a diagonal motion trying to enlarge the page. I was embarrassed and hoped no one in that coffee shop could tell what I was doing.
Thought dumping is a great description of one aspect to journaling. Take a peek at other benefits of journaling, especially if this is new for you.
https://medium.com/@kilianmarkert/how-only-one-habit-can-transform-your-life-the-art-of-journaling-7f80825fbb35
I love a simple journal like this one.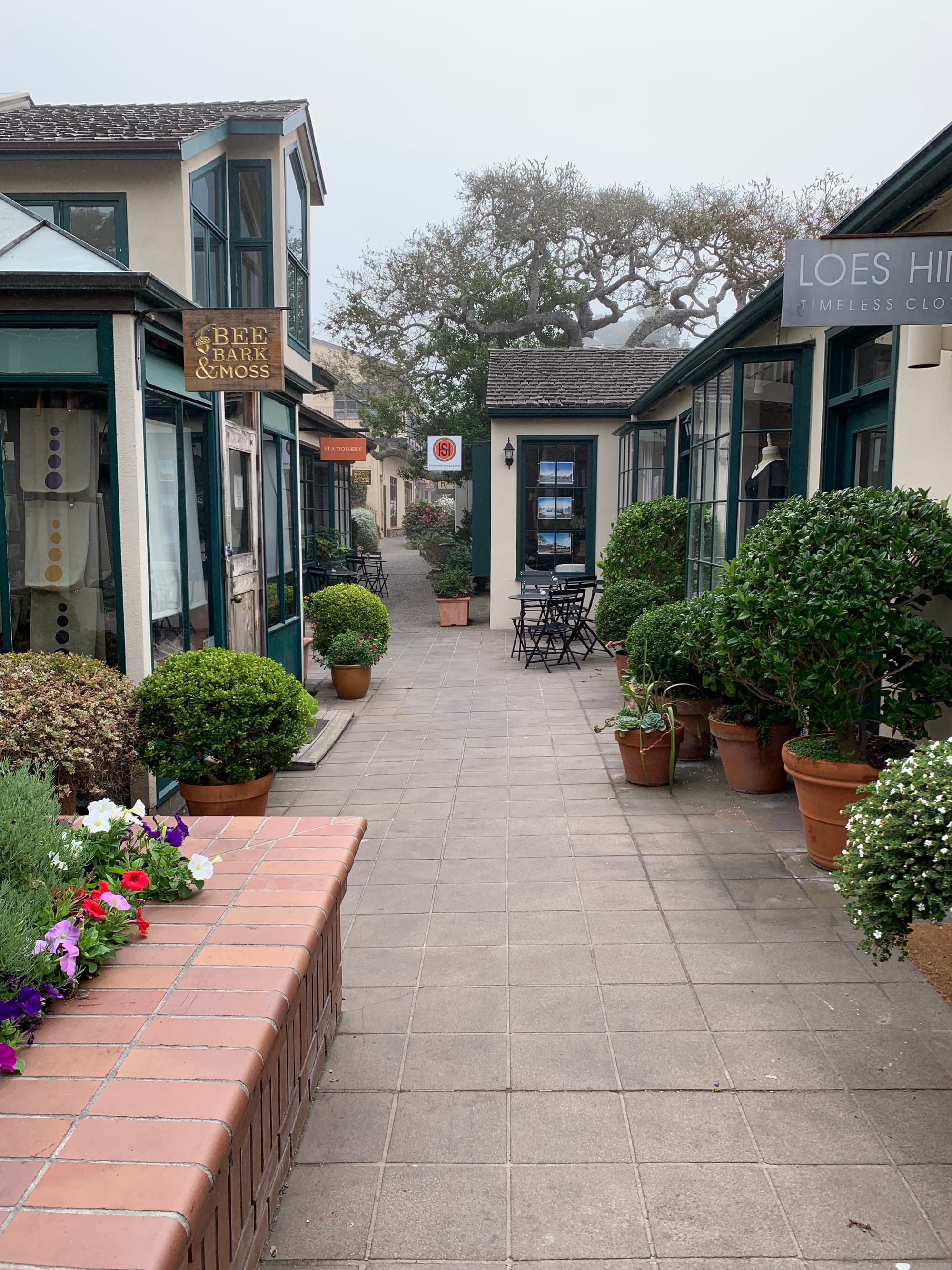 Carmel by the Sea
Set loose goals.
I brought two books with me and had no progress goals except to learn from whatever I was able to read.
I had hoped to fill the small spiral notebook I bought, but came nowhere close to even half.
During the days and weeks leading up to my retreat I kept a list of words, phrases and concepts on which I wanted to meditate to give me a sort of theme for the week.
Being mindful and present were two goals, so I allowed myself to enjoy whatever space I was in without being rigid in achieving goals for the previously mentioned items. I hiked, I shopped, and I found great coffee shops each day. I let go and allowed myself to receive whatever I needed in the moment.
Take a holistic approach.
When you pull back for any amount of time it can be healthy to consider all aspects of yourself. Feed your body, your soul, and your spirit. For me, that looks like eating healthy and reducing the amount I eat, although I didn't do any major fasting. I spent time praying and listening to what God might say to me. And caring for my soul, which is the hardest part for me, challenged me to be open to feelings and how experiences were affecting me.
Because we are made so intricately, it would be a shame to leave out any aspect when I'm striving for recovery and health.
One of my greatest takeaways was the powerful impact a focused retreat could have on me. I wasn't sure what to expect since this was the first time I had done anything like this. Although I won't be able to get away for a week at a time on most occasions, this has become a vital part of my personal health and well-being.
Whether it is a few hours down by the beach, a full day away from responsibility, or a few nights of solitude, I have become a believer in retreat. The girl who couldn't leave her phone has found rest.
For all things health, I love visiting madewell345.com. Brianna has a great podcast, tips on holistic self care, and so much more.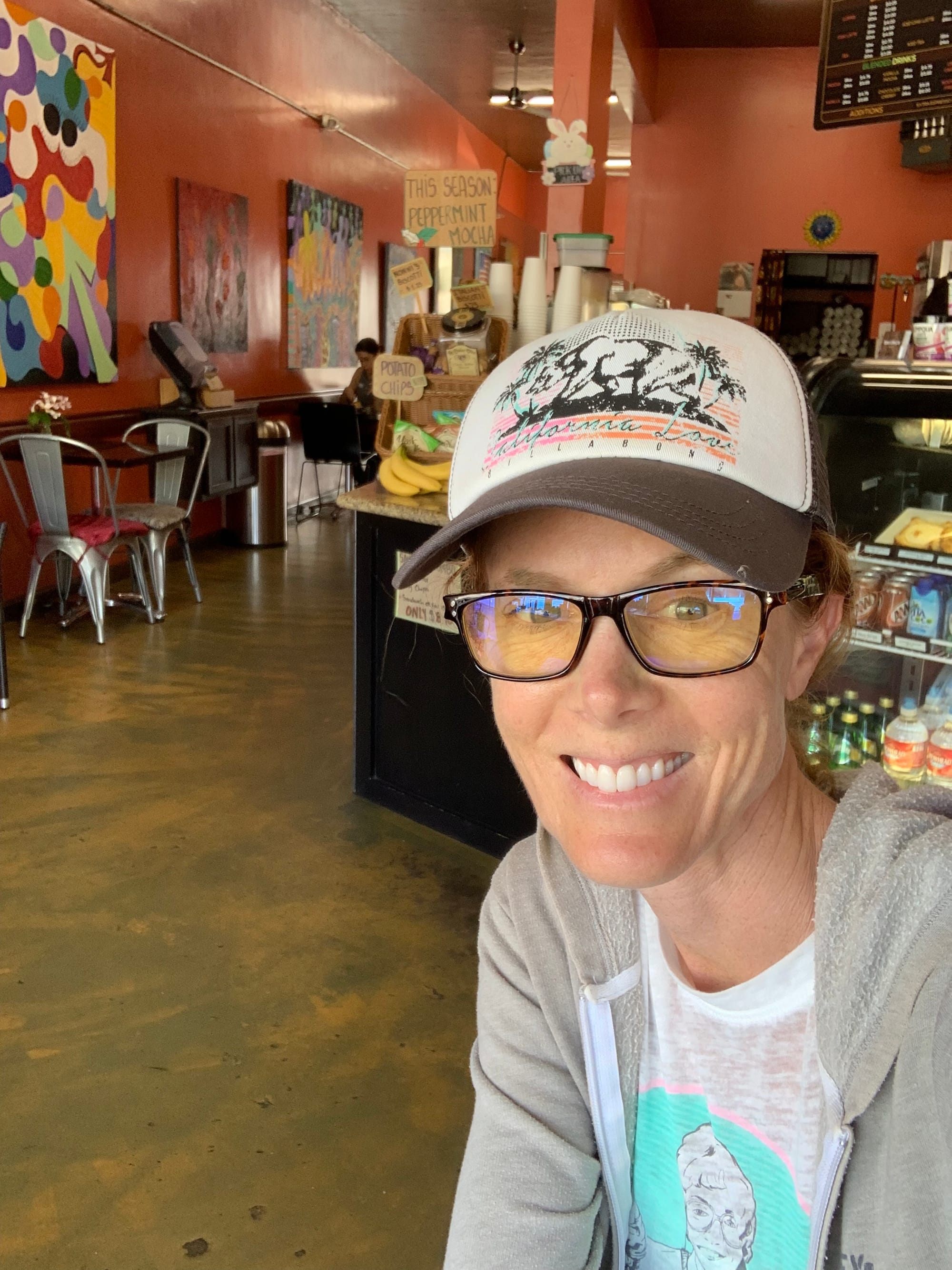 All the coffee shops...