Okay, this one is really more of a joke. I have no fashion sense and if it weren't for Brooks, I would probably still be walking around in jeans that don't fit well, striped oversized cardigans, and mismatched patterns. (Not in a cool way.)
Brooks says I dress like my nieces (featured in the striped legging, shoes on the wrong feet, and motto "the more color, the better"), who are allowed to wear whatever they want. Apparently, our style is genetic.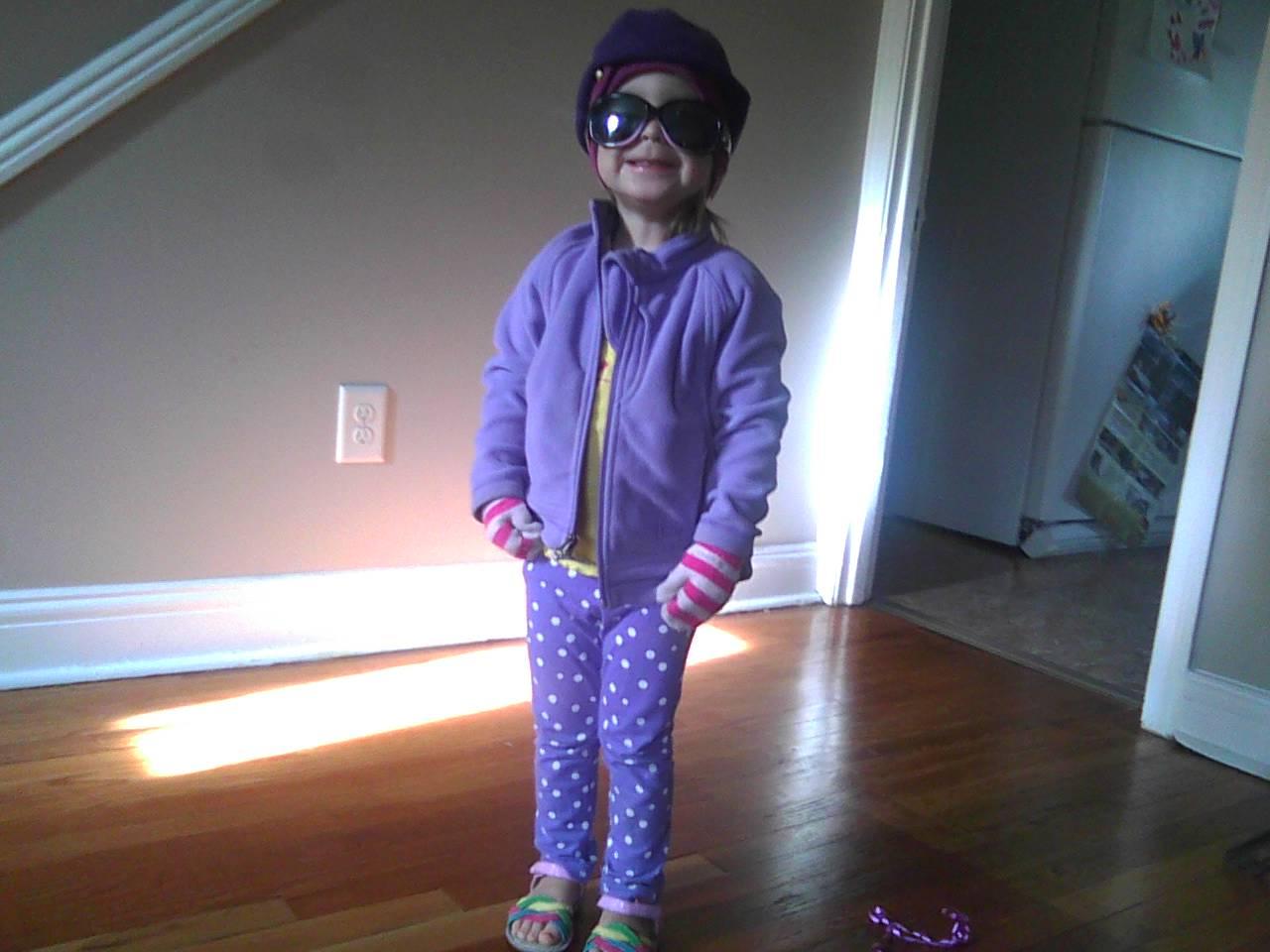 If purple is your favorite color, you should wear it head to toe.
I have recently started using Stitch Fix to help me with my disdain for shopping and they have been wonderful.
If I'm making the effort to go out anywhere in person, it's usually to Anthropologie. My photo shoots always involve a pilgrimage to this mecca.
Zara is also a recent hit for me. I used to see very few items I appreciated, but lately it's been a good find.
Every once in a while Nordstrom Rack sounds like fun and I do have a few pieces from there, but I am NOT a digger and I get really overwhelmed trying to sort through somewhat outdated pieces and make them work.
I need all the help I can get, so I will take all the advice anyone has to offer, but I will be heading out to at least try on more clothes as this gets rolling along.